The month of july has been warm and sunny with a few rainshowers every other day for about one hour. Perfectly timed at night to cool down the temperatures and have an awesome lightning show above the ocean. During the day it was sunny with light to average offshore winds, this place is famous for.
If you were lucky at night you could see a seaturtle laying their eggs on the beach. Although unfortunately a lot of people are collecting the eggs to sell or eat them. Since the beginning of this month we are trying to save those eggs and set them free again once they hatch.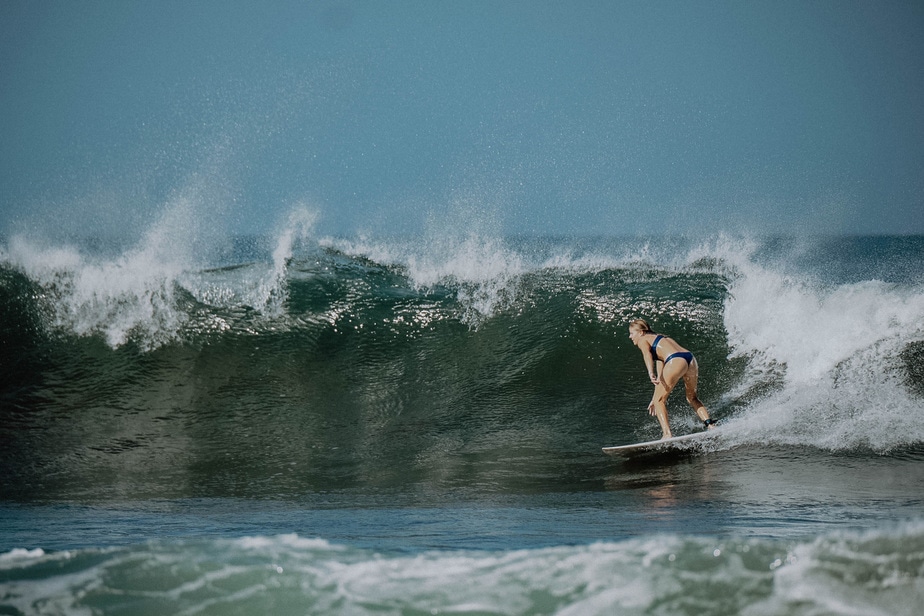 We had everything from head-high and barreling to long knee-high Longboard waves. Most of the time it was something in between. So everybody could find something for his level at the different breaks.
We were blessed with offshore winds every day. Some days it got pretty strong, so you had your private rainbow after each wave .
 Guest review
"My boyfriend and I have spent a wonderful time at this cute cabaña. Clean, beautiful, well located – just on the beach. I highly recommend"
Emma from Montpellier
Special Activities
We discovered our love for sidePong and started our first tournaments. 
The slim and long Playingarea provides space for a 2 vs 2 game and needs a lot of skill and control.